ABOUT US
Our mission is to build successful and valuable businesses by design through engagement with shareholders and management. A well-designed business should ideally be both disruptive and sustainable in physical, service and digital settings, maximising shareholder returns in the longer term.
Bringing in an external party with real-life experience of running businesses to work alongside your business for a period of time encourages businesses to avoid a 'group think', a phenomenon that occurs within a Board of Directors or Management Team in which the desire for harmony or conformity results in an irrational or dysfunctional decision-making outcome (i.e To agree at all costs).
Our preference is to work with businesses as early as possible in their development to ensure the right path is taken at the get-go. We can also work with established businesses.

SETUP
Setup strategic planning team
Guiding principles
Strategic plan structure
Strategic plan key inputs
Strategic plan project plan

ANALYSE
Market analysis
Competitor analysis
Customer feedback
Company data analytics team
Employee feedback
Executive feedback
SWAT summary of the key insights

DEFINE AND IMPLEMENT
Mission, vision and values
Key objectives*
Strategic map
Key performance indicators
Potential initiatives to meet strategic objectives
Business cases and financial models
Prioritarisation of initiatives
Business roadmap and detailed initiatives plans
Strategic plan implementation
Dashboards to track and manage progress
Key lessons learned
Update plans based on outcomes
*The objectives should be SMART:
Specific -States clearly what we want to achieve
Measurable – Makes it easier to evaluate success or failure
Achievable – We should have the time and resources to achieve your business objectives
Relevant – The goals should help improve your business performance and drive growth
Timely – We should set a specific date for completion of your short-term and long-term goals
SOME NUMBERS: TOP TWELVE REASONS GIVEN FOR COMPANY FAILURES (some are interrelated – 'cause' and 'effect')
(Courtesy of CB insights)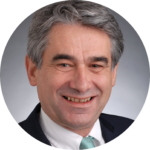 Julian Foulger
Founder and CEO
A qualified Chartered Accountant who has spent the majority of his business career, either as CFO or as Business Development Director. Other than for 18 months, his whole career has been spent on Boards of Directors.
He was Co-founder and Business Development Director of a healthcare services group (Shaw Healthcare), Group CFO of a software group (Redac) that was sold to a Japanese group Zuken, CFO of a mobile technology start-up (Wireless Systems international) that was sold to a US company, CFO of a publishing group (Sewells International) and Chairman of a biometrics startup (Keylemon) that was acquired by Swiss company AMS.
He is currently a Non-executive Director of a biotech company (Nanovery) and Chairman of a veterinary group (Strive Veterinary Holdings).
He advises companies on mergers/acquisitions and growing profitably.
He is also a private investor in several companies based out of the UK, Switzerland, Luxembourg and the USA.